Ghost Restaurants: Everything You Need to Know
Consumer's growing desire for convenience is a trend that's showing no signs of slowing down. It's predicted that the online food delivery industry will grow almost 30% worldwide by 2025, and the global food delivery app market will be worth a whopping $320 billion by 2029. But don't be spooked - If you're a restaurant owner looking to capitalize on this growing trend, a ghost restaurant could be just what you need to take your business to the next level.
What's a Ghost Restaurant?
It's a type of restaurant that only offers delivery and takeout - you can't dine in at the location. Ghost restaurants were born from the growing trend of convenience, which has been accelerated by the pandemic. Customers can order meals through third-party delivery apps or the restaurant's own website and delivery system, and pay online. This means they can enjoy restaurant-quality food from the comfort of their own homes, with minimal human interaction. And there are some attractive benefits for restaurant owners too.
Side Note: Ghost Restaurants VS Kitchens
A ghost kitchen is a shared kitchen space where multiple restaurants can prepare and cook their meals for delivery, while a ghost restaurant is a single virtual restaurant that operates exclusively online. Ghost restaurants may operate out of a shared ghost kitchen space, or they may have their own kitchen. But let's just focus on ghost restaurants for now!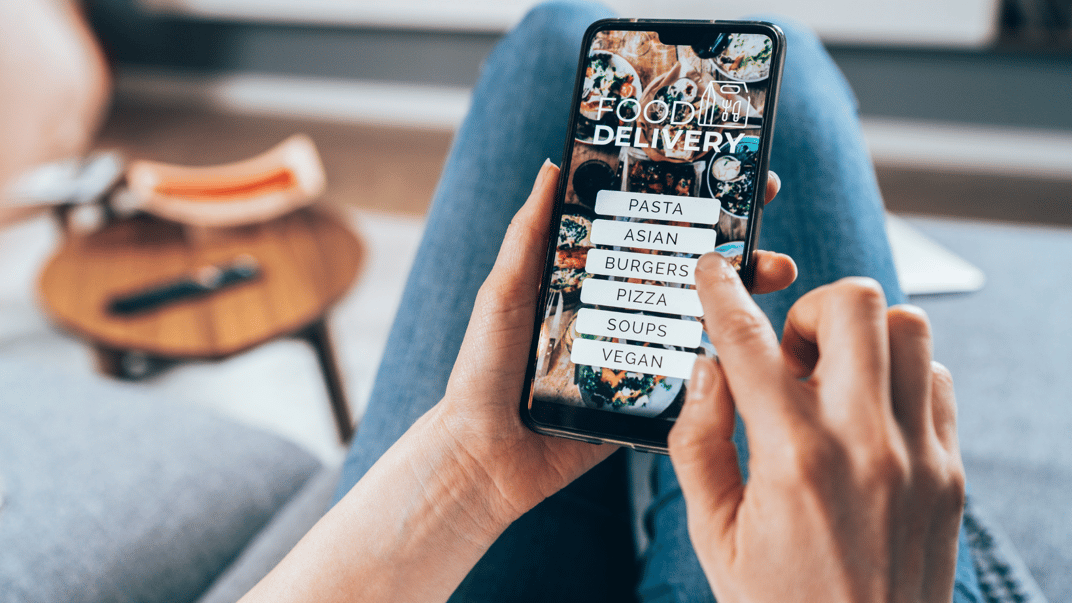 What's in it For Me?
A ghost restaurant could be a great fit for a small local restaurant that already has a strong online presence, and wants to focus on delivery or takeout. It's also a good option for someone looking to start their own restaurant business, as there's less risk involved.
Let's dig a little deeper…
Save Money
Ghost restaurants don't need a physical storefront or dining area, which helps keep costs down. They operate in smaller physical spaces and don't require as many staff members as traditional restaurants. A smaller space means lower rent, which is a big advantage for small business owners. It also means no front-of-house staff and lower operating costs - a great way to tackle the current labor shortage. These cost savings give ghost restaurants some financial flexibility to operate and adapt to changing circumstances.
Reach New Customers
With a ghost restaurant, you have more flexibility over where you set up shop. Since there's no dine-in option, you don't need a city centre location. In fact, a location that's easier to drive to will be even better for delivery and pick up orders. By exploring new neighbourhoods with lower commercial rents, you can expand your business and reach new customers, without breaking the bank.
Adapt Quickly
Ghost restaurants can adjust operations and make changes faster than traditional restaurants. Since they're exclusively online, changing menus is a piece of cake. There's no need to worry about redesigning and reprinting menus - you can easily introduce or remove foods based on consumer preferences and trends.
Reduce the Risks
Opening a restaurant is a risky investment - 60% of restaurants close or change ownership in the first year, and 80% within the first five years. But here's the good news: the cost of failure is much lower with a ghost restaurant. The initial investment is only a fraction of what it would be for a typical brick-and-mortar restaurant, so if the concept doesn't work out, you won't be losing as much money. Ghost restaurants also easier to scale since they don't require high investments or overhead costs.
Whether you're a restaurant owner looking to keep up with the ever-growing demand for delivery and takeout, or an entrepreneur looking for a lower-risk way to enter the food industry, a ghost restaurant is a good option to consider. Either way, it's estimated that the ghost kitchen industry will reach a market size of $1 trillion by 2030, so it's definitely a trend worth keeping an eye on!