Restaurant Chain Reaction: Strategic Expansions to Small Towns
Has your town's mom-and-pop diner been overshadowed by glowing golden arches, or does a redhead with pigtails spend her time staring down your community coffee shop?
You're not alone in (begrudgingly) answering "yes."
Over the past decade, chain restaurants have been snaking their way into small towns across North America, and the pandemic has only helped them pick up speed. Chain restaurants faced the pandemic with easier-to-adapt infrastructure, heftier budgets for renovation and relocation, and lower employee wages… while 32,666 other restaurants closed in 2021 alone.
So, as the pandemic shuttered smaller, locally-owned businesses, chains happily looked to the future with 3 words at the forefront of their plans: small-town expansion.
Why Small Towns?
You might be wondering "If chains fared so well during the pandemic, then why target small towns instead of big cities?"
The answer to that question is all about the dollar signs.
The Small Business Charter says that small-town locations offer businesses cheaper leases, cheaper goods and services, and a cheaper cost of living (which leads to cheaper labor costs). Chains operating in small towns have lower costs while maintaining similar — or greater — returns, making the choice a business no-brainer.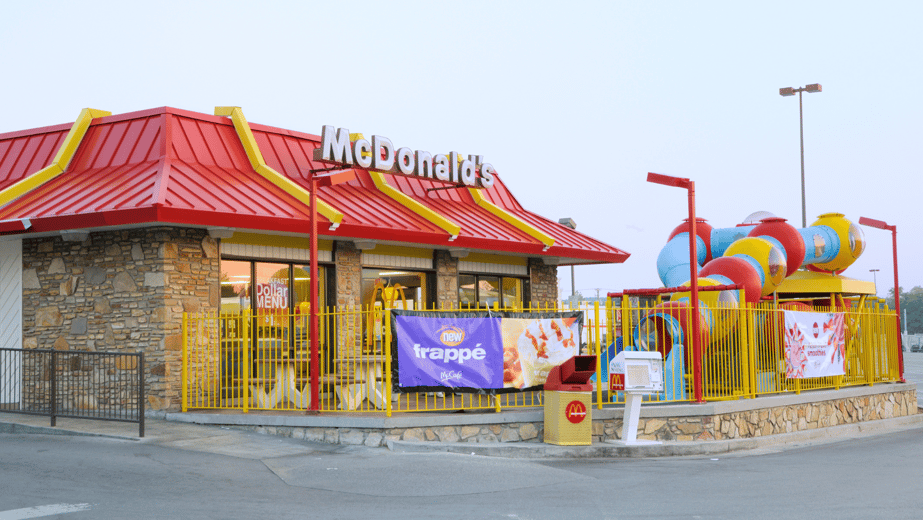 Big Chains with Small-Town Success
Over the next few years, restaurant owners and goers alike will witness the success of chains in small towns as familiar names continue popping up close to home. With fast-growing chains like Chipotle, Taco Bell, and Domino's Pizza showcasing expansion success stories, the growth spurts we're seeing are just the tip of the iceberg.
Case Study 1: Chipotle
Chipotle's CEO Brian Niccol said the Mexican Grill will be opening 1,000 new restaurants as a result of recent years' success in spite of the pandemic. Chipotle's expansion plans include up to 250 restaurants this year alone, reflecting the $3.4 billion in digital sales they hit in 2022. The expansion plans prioritize towns of 40,000 people or less, bringing "a special dining experience to small towns" according to Jack Hartung, CFO.
Case Study 2: Taco Bell
In 2021, Taco Bell shared that they'll be hiring 5,000 employees to keep up with expansion plans in the U.S. Taco Bell saw 26% growth last year in Q4 alone, an upwards trend over the past 5 years according to Matthew Shaw, Taco Bell Canada's General Manager. Coupled with new marketing campaigns targeted to change the perception of QSR brands and small-town locations opening up in places like the Village of Georgetown, Taco Bell is on a major upswing.
Case Study 3: Domino's Pizza
In 2019, Domino's Pizza opened its 160,000th store in small-town Cheektowaga, New York, joining the company's existing 18,800 stores worldwide. During the pandemic, the world's largest pizza chain actually saw its market shares grow, revving up the company's goals for growth. "This is an incredible milestone for Domino's, and I am beyond excited it is happening in Cheektowaga," says Ritch Allison, Domino's CEO.
What Does This Mean for Small Businesses?
While we feign excitement for growing corporate chains, the question on everyone's mind is how this will affect small businesses… because we all know it will.
Small, locally-owned businesses will undoubtedly face competition from newly opened chain restaurants for reasons that are the backbone of quick-service restaurants:
With chains ramping up the innovation meter with features like "Chipotlanes," locally-run operations are going to face a tough battle against the backbone of quick-service restaurants: speed, convenience, and price.
There's Always a Silver Lining
The rising number of chain restaurants in small towns might seem like all bad news — and we empathize that the news isn't — there's a silver lining to every dark cloud.
In a 2022 survey, NEXT Insurance found that 64% of consumers are holding strong to the #SupportLocal movement, choosing local restaurants over chains at every chance they get. When asked "Why local?" respondents offered answers full of hope, from the fact they prefer the people and the atmosphere to the simple fact that the food tasted better.
So, as you watch the next Taco Bell or Domino's being built in your town, don't give up hope. Small businesses have — and always will — offer food, flavors, and experiences that chain restaurants can only dream of.