Have Starbucks' Unionizations Sparked a Local Coffee Shop Revolution?
What's Happening With Starbucks?
Starbucks staff across the country are joining together to form a union called Starbucks Workers United. This movement is one of the biggest labor movements we've seen in recent US history, and it's all about getting better wages and benefits for workers.
It all started in November 2021 when workers at a Buffalo, New York location announced that they wanted to unionize. Since then, the movement has grown to over 250 locations across the country, with workers in Arizona, Michigan, and Pennsylvania also filing for union elections.
Starbucks has been fighting back against the unionization efforts with some pretty aggressive tactics. They've been holding mandatory meetings and showing videos that discourage unionization, which is technically illegal but unfortunately pretty common. It's clear that Starbucks has a history of being anti-union, and they've even hired consultants to help them fight against the unionization efforts.
Why Do Starbucks Workers Want to Unionize?
Starbucks Workers United claim they're both pro-Starbucks and pro-union. They say they want to make sure that Starbucks jobs are sustainable and that employees are encouraged to stick around long-term. Although they haven't made any official demands just yet, we have an idea of what they might be looking for:
Increase Minimum Wage
One worker hopes they can negotiate a higher minimum wage for baristas. Starbucks raised their minimum wage to $15 in Summer 2022, but CNBC says some union organizers want to push for $25 an hour. That's a big jump, but with inflation making everything more expensive, an extra $10 an hour could make a huge difference to baristas.
Improve Working Conditions
The union also want to tackle working conditions including understaffing. Baristas spend long hours on their feet and are forced to deal with unpleasant customers at times. A union could help them negotiate for better working conditions overall. But it's up to the workers to decide what changes they want to see.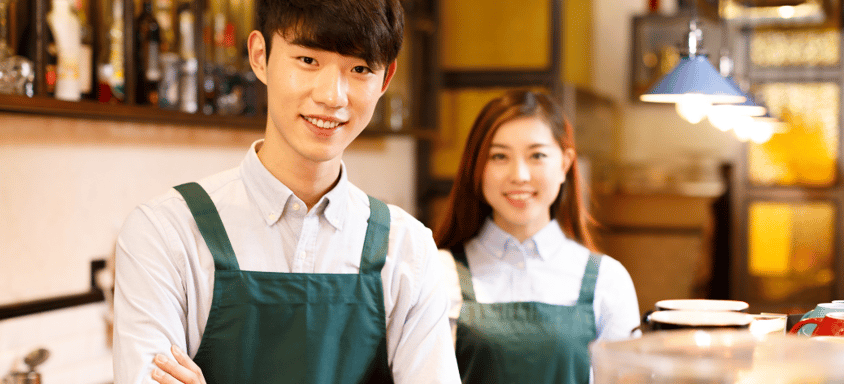 Why Now?
The pandemic likely played a big part in the Starbucks Workers United movement. Food service workers had to choose between risking their health or losing their income, leaving them feeling powerless. But by forming a union, they can take back some of that power and fight for better treatment.
What Does it Mean for Local Coffee Shops?
Union membership in the restaurant and food service industries is relatively low. Only 3.4% of the total food and beverage workforce is a member of a union, compared to 10.8% of union workers across all industries. Unionizing local restaurant and cafe employees is challenging because of high turnover rates, the small size, and the potential pushback from owners.
But Starbucks workers might have started a ripple effect - more and more employees from other independent eateries, like Colectivo Coffee and Voodoo Doughnuts, are hopping on the unionization train. This move could have a big impact on local restaurant and cafe owners, who may have to sit down and negotiate with unions over workers' wages, benefits, and working conditions.
This could increase labor costs for owners, which may be difficult to absorb. It could also lead to legal challenges and more regulations surrounding unionization efforts.
What Should Local Cafe Owners Do?
Here's the deal: working together with your employees to make improvements and create a better work environment could be the key to avoiding a unionization movement. You have to listen to your employees' concerns, give them fair pay and benefits, and provide opportunities for them to grow and develop their skills. And it's not just about the basics - you need to foster an inclusive culture where everyone feels respected and valued. When you do all of this, you're creating a workplace that people actually want to be a part of, which means they'll be more likely to stick around, work harder, and help your business succeed.
Dig Deeper: Find out more on how to tackle the current worker shortage here.